5 Ways You Can Support Israel - right now
Israel is in its darkest hour since the Holocaust, here are 5 ways you can be a HUGE help to Israel from your own community.
Published October 30, 2023.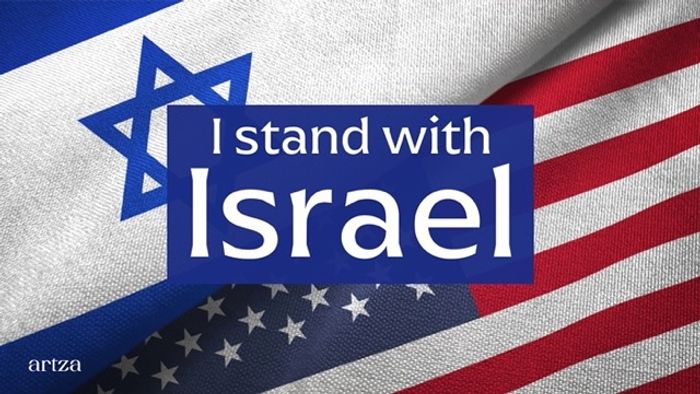 On October 7th Israel awoke to a nightmare. Palestinian Hamas terrorists had invaded southern Israel mercilessly massacring parents, grandparents, Holocaust survivors, children, and babies, taking with them more than two hundred as hostages to the Gaza Strip, where they are being held incommunicado and in inhumane conditions.
This was the bloodiest day in Jewish history since the Holocaust.
Our hearts are broken. Everyone in Israel is doing everything they can to support one another whether it's donating food for the army, taking in people who have been displaced (200,000+ who live near the border with Gaza and Lebanon have had to flee their homes so quickly they couldn't take anything).
Hundreds of you have reached out asking how you can help while being in the States, we've put together this list of things you can do to help that will make a big difference in Israel:
1. Stand with Israel and donate to help those who are affected
Artza has launched the "Emergency Supporters Of Israel Charity Fundraiser" to ensure that 100% of your funds reach those who need it most. Israel is at war. Israel needs you. Our Israeli brothers and sisters need you. Please act now!
Act Now: Please join us in this vital mission. Every dollar of your donation will go directly to those in need. No fees will be taken out from your donation.
2. SHARE SHARE SHARE
Sharing the facts about what is happening here is so important. The twisted narrative and falsehoods of the media are rampant and we must share the truth. The world MUST know what is happening here in Israel - it MUST know of the atrocities and heinous crimes committed by Hamas here in Israel. We cannot let the mainstream media win. We cannot allow them to push the Hamas agenda. You can find more information to share with your community on our socials: Instagram and Facebook
3. Pray
Prayer is so important. You can also gather your bible study, church, or community to join in prayer together for Israel.
4. Reach out to all your Israeli and Jewish friends
Check in with them. Israel is home for them all. These are their brothers and sisters - send a quick message and tell them that you are thinking about them and praying for Israel.
5. Host an Israeli dinner or a night to honor Israel as a way to bring people together around Israel and to learn.
At difficult times like these - it strengthens us to know that we have friends around the world, coming together, united by their love for Israel, sharing in our history, our culture and our hopes.
Hosting an Israeli dinner is a beautiful and meaningful way to bring people together in solidarity for Israel right now. You can get started on planning your Israeli dinner by: picking a time, calling up some friends and heading to the grocery store.
Appetiser: Best Israeli Hummus served with fresh veggies or some warm falafel
Dessert: Easy halva almond swirl cookies
Dinner: Sumac roast chicken or Shakshuka
This is a great way to create more awareness about the war which helps Israel and prayer is always so powerful.
Our social media can be a source for what is currently happening: Instagram and Facebook
Thank you so much for your support for Israel, it means so much to us all here during this difficult time - to know that we have friends like you around the world is a real encouragement. Every little bit counts, and together we must all do our part for Israel.