In Memory's Light: 9/11 from Jerusalem
Updated September 4, 2023.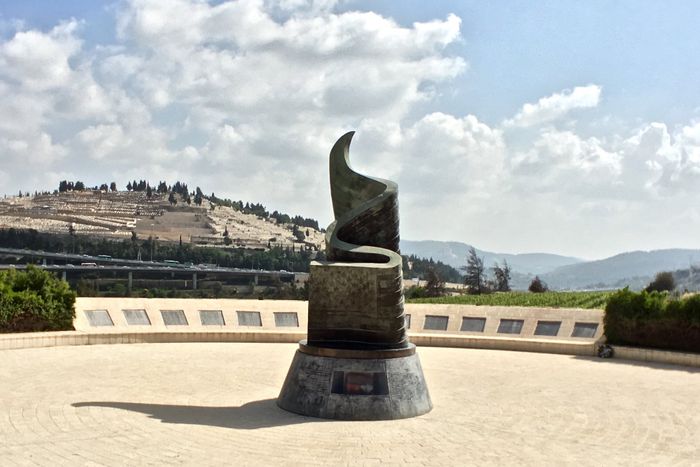 At a first glance, you might assume this monument with the American flag would be in the United States. In fact, it's in Israel and it carries a deeply meaningful story.
Just outside of the bustling city of Jerusalem stands a little known, yet incredibly important, memorial nestled in the Jerusalem hills. The 9/11 Living Memorial Plaza provides a profound space in Israel to honor the victims of 9/11 and to remember the tragic events of that day.
Upon arriving at the monument you'll be stuck by the beautiful and meaningful design. A metal piece from the Twin Towers, thoughtfully donated by the City of New York, stands as the base of the monument. Upon this base is the American flag proudly waving. As it waves it ultimately becomes a torch. A beacon of light emerging from the rubble of tragedy.
Surrounding the monument is the name of every victim etched into the stone. This is incredibly impactful as it makes Israel home to the only 9/11 monument outside of the United States that includes the names of all the victims. This includes 5 Israeli citizens who lost their lives that day.
The monument states in both in Hebrew and English:
"This metal piece, like the entire monument, is a manifestation of the special relationship between New York and Jerusalem."
Truly the 9/11 Living Memorial Plaza is a powerful symbol of the special friendship between the United States and Israel. It allows a space in Israel for Israelis to remember 9/11 and it also serves as an invitation for Americans to come and remember while being surrounded by the hills of the Holy City.
Today as we remember the events of 9/11 we want to pass this torch of light from Jerusalem to you, our friends in the United States.