Christmas Gift Ideas for Religious Parents

By

Alice Bassett

Reviewed by

Kelli Harris
Published November 22, 2021.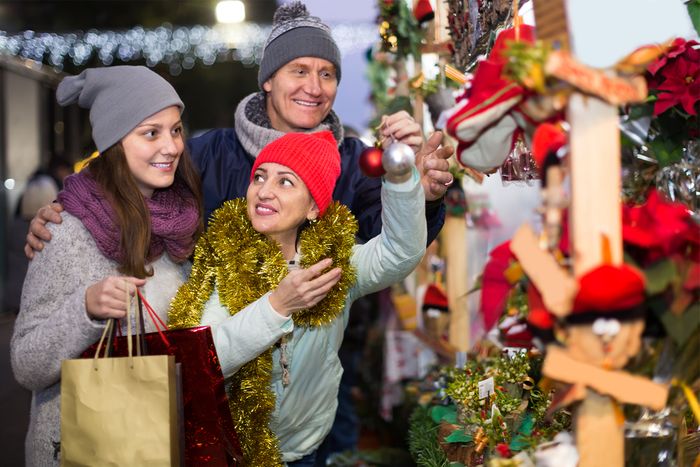 Christmas is a time for love and giving, and who better to give a gift to than your parents? The term "parents" is broad and covers a range of different people and relationships. In this post, we will suggest Christmas gift ideas for your parents, grandparents, in-laws, and even friends who have recently become parents.
What to Get New Parents for Christmas
Christmas is a time to celebrate the birth of Jesus, and so it is also important to help your friends celebrate the birth of their children. As a parent, you may want to get something for your children who have recently become parents as well. Here are some ideas for the best sentimental gifts for new parents:
Baby's First Bible

Your baby may not be able to read the Bible until they are older, but it is still a special gift to give that doubles as a source of numerous bedtime stories.
Baby clothes with Bible verses

There are many passages that would work beautifully on a baby onesie, such as Samuel 1:27: "For this child I prayed and the Lord has granted the desires of my heart."
New parents also need things for themselves and may appreciate some non-baby gifts. Some gifts for new moms and dads can include fluffy slippers or a nice bottle of wine to help them wind down after the stressful child-bearing period.
What to Get Your Religious Parents for Christmas
Gift Ideas for Your Parents as a Child
There are many handmade and inexpensive gift ideas that children can utilize. Not only is this an economical option, but your parents are sure to cherish something that you have put thought and effort into. A few great inexpensive hand-made gift ideas include:
An ornament for a Christmas tree

Not only will your parents appreciate the effort that you put into making the gift yourself, but they will also be able to use this gift every year to decorate their Christmas tree. Little Santa hats made from red felt and cotton wool or a painted papier-mâché star are great ideas.

A baked gift

This can include delicious things such as iced sugar cookies or a cake. Hopefully, they will only last a short time, but your parents are sure to be very grateful for something tasty that was made with love.
Gift Ideas for Elderly Parents
It is also important at this time of the year to remember our elderly parents and even our grandparents. Spread joy and Christmas cheer to them with gifts such as:
Something personalized

Whether it is a dressing gown with your grandmother's name embroidered onto it or a pen with your grandfather's name, a personalized gift is always well received.

Something unique to your relationship

Our elderly parents and grandparents usually hold on to memories more than anything else. Get them a picture frame with a family photo or a trinket from a holiday spent together. This way they will be able to reminisce fondly whenever they see your gift.
Gift Ideas for In-laws
Getting a gift for an in-law, especially one who has everything you can imagine, is a difficult task. Remember that your gift to your in-laws can be inexpensive. What is important to bear in mind is that they will appreciate the fact that you got them a gift more than the physical gift itself.
Something practical

Practicality in gifts is something that is sometimes overlooked, but your in-laws may love practical faith-based gifts. A bookmark with a bible verse on it or a personalized journal are great bible study gifts for in-laws.

A print of a scripture verse

This will not only serve as a beautiful piece of decor but will remind them of their relationship with both you and God whenever they see it. Since there are so

many bible verses to choose from

, you can be sure to pick a unique gift for someone who is religious.
Good Gifts for All Religious People
These are our picks of the best Christian gifts for your parents, but they can also be applied to other family members. When all else fails, an amazing faith-based gift for anyone is one of Artzabox's subscription boxes. We offer a variety of artisanal goods from across the holy land and deliver them straight to your doorstep.