How to Find the Perfect Christian Christmas Gifts
Reviewed by

Taj Schlebusch
Published October 7, 2021.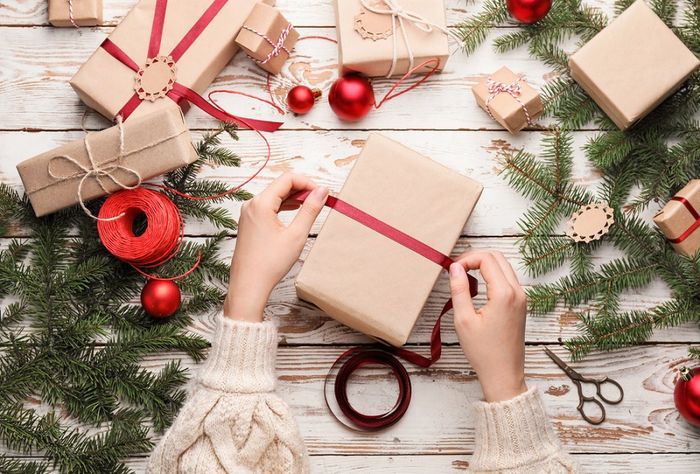 Giving a Christmas gift to friends and family is a tradition started as a reminder of the three gifts that the three wise men gave to Jesus when he was born, frankincense, gold, and myrrh.
Thoughtful Christmas gifts are personalized religious gifts, for example, a Bible cover with a Bible verse printed on it. Let us look at a few unique religious gifts any person will appreciate.
A Bible
A Bible is the perfect reminder of the "reason for the season". A Bible is a unique gift for new believers. When giving a Bible as a gift, there are a few things to consider.
The age of the receiver.

When giving a Bible as a gift, you need to make sure it is on the level of the reader, as you don't want to discourage the receiver from reading it.

The receiver's interest.

You get different types of Bibles for different types of interests, for example, a Bible for teachers or a Bible for athletes.

A deeper growing in the word of God.

A Bible to help the receiver grow a deeper understanding of the Bible, for example, a study or devotional Bible.
What Type of Bible Can Be Given as a Gift?
A life application Bible:

This Bible is filled with notes and features that help you understand the Bible and how to apply it to your life.

A prayer-focused Bible:

It contains daily scriptures and short prayers. It encourages Christians to stay in the word of God and on their knees.

The creative Bible:

Whether it is taking notes, creating art, coloring, or journaling, these types of activities offer ways for people to engage with the Bible.

The reading Bible:

This Bible is written without chapters and verses and is an attempt at getting the text back to the original format.

A study Bible:

When the receiver has a yearning to go deeper and gain a better understanding of what God is saying to us through His word.

Children and young adult Bibles:

These Bibles have hands-on projects, activities, and songs that help children engage with the Bible.
Bible Verse Paraphernalia
A bracelet, framed cross, etc. is also a unique faith-based gift to give to a person for Christmas. You can use a Bible verse that the receiver likes or use one that has a special meaning to you.
A few Bible verses that could be used for Christmas cards can be found in:
John 3:16

Romans 12:10

Proverbs 17:22

John 1:14

2 Corinthians 9:15

Luke 1:37

James 1:17

Romans 6:23

1 John 5:11

John 1:5-11
Christmas Subscription Boxes for Religious People
A Christmas subscription box is also a nice gift. Artzaboxes has the best Christmas subscription boxes. This is special as it brings the Holy Land closer to your home. The Artzaboxes contain authentic Israeli content. Therefore, not only are you giving a special gift to the receiver, but also support local Israeli people. Each one of the boxes represents a town in Israel like Jerusalem, Bethlehem, Judea, Galilee.
The autumn 2021 box contains the following:
Cards with information about each of the artisans that contributed towards the box. They are all local people of Israel and have small businesses.

An information card with information about the Judaean Desert as well as some Hebrew words to teach you the language.

Postcards about the Judaean Desert.

Silan date cake recipe.

Agrocafe, roasted ground coffee.

Golden rosemary salt, natural salt from the dead sea.

Pure date honey.

Dead sea relaxing bath salt.

The Dead Sea scrolls, treasures from the Bible (a ceramic pot with a copy of the Dead Sea scrolls).

Handmade ceramic olive oil bottle.

A Shalom tile in a wooden frame.
The next box that is going to be shipped is the Christmas Bethlehem Special box (Winter 2021). Making it exciting to unbox the content authentic to Bethlehem where the Christmas story began.
Conclusion: Where to Buy Christmas Gifts?
Where you want to buy gifts for Christmas all depends on where you feel comfortable. It could be an online retailer that sells Christian items and have it delivered to the receiver or from a walk-in shop. However, over the festive season, a lot of people prefer to do online shopping as the walk-in shops are too busy, but you will not always be sure that if what you buy is what you will receive, so just make sure it is a trustworthy site. On the other hand with walk-in shops, you can see and buy the correct item even if you have to stand in a queue.